by DCScrap, on 205th - Editor


As we all know, the SI Swimsuit edition hit the newsstands and mailboxes this week. And this year they decided to do the right thing and put some cheerleaders in it. So it makes perfect sense that we take a look at these sweethearts of spirit and give them their props this week.

We'll start out with a representative of the Atlanta Falcons. Her name is Jessica Trainham and she is a 21-year-old bartender/student from Jacksonville, Florida. I am visiting that bar when I go to J-Ville.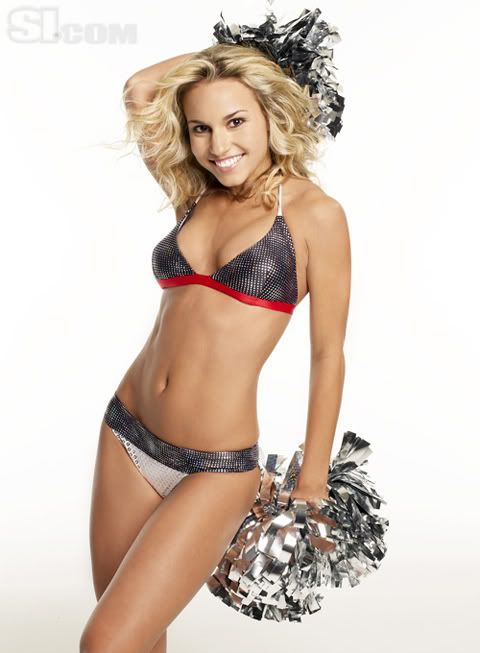 Next up, representing the hottest cheerleading squad in sports, the Philadelphia Eagles, is Janipher Choi. Janipher is a 22-year-old student from Voorhees, New Jersey. There is a town in Jersey named after a fictional serial killer?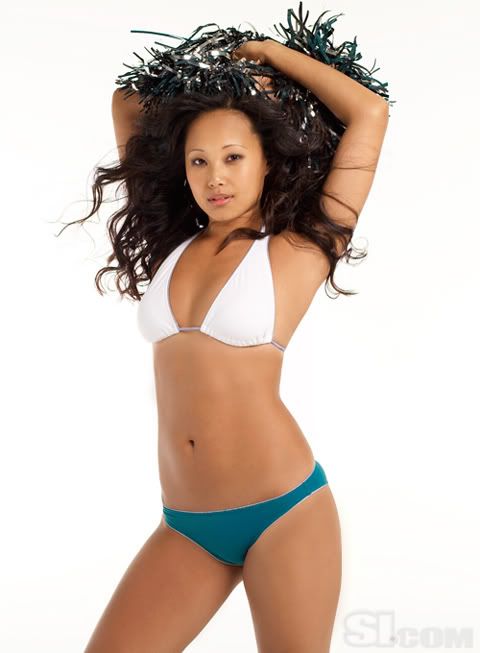 Sticking with the NFC East, representing the Washington Redskins, is Anabel Dela Cerna. Anabel is a 25-year-old data analyst from Baltimore. I got some data for you to analyze, Anabel.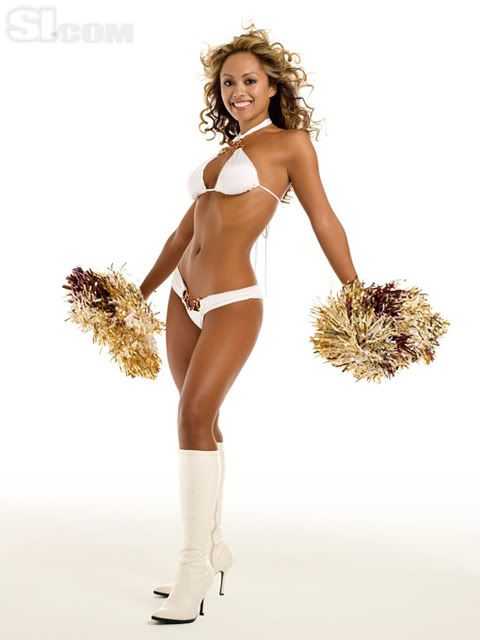 Now let's head out west and meet the Chargers representative, Marlina Moreno. Marlina is 23 and hails from Vista, California. It is quite a view.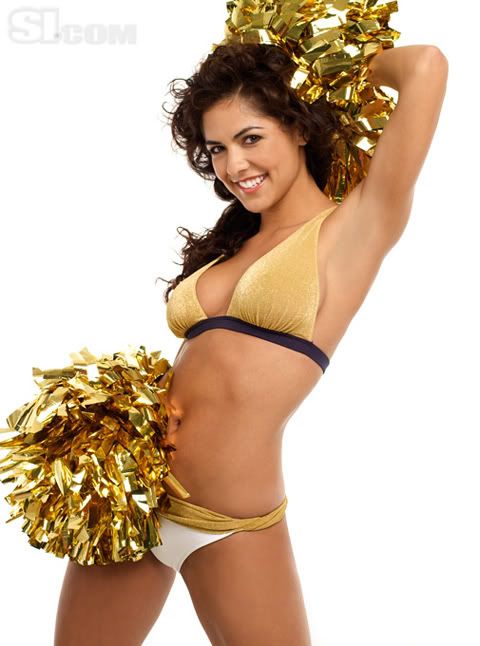 And finally, the youngin of the group, representing the Jacksonville Jaguars, is Erin Carlisle. Erin is just a baby at 19-years-old, is a student and lives in Jacksonville. Hook up with me at that bar, Erin!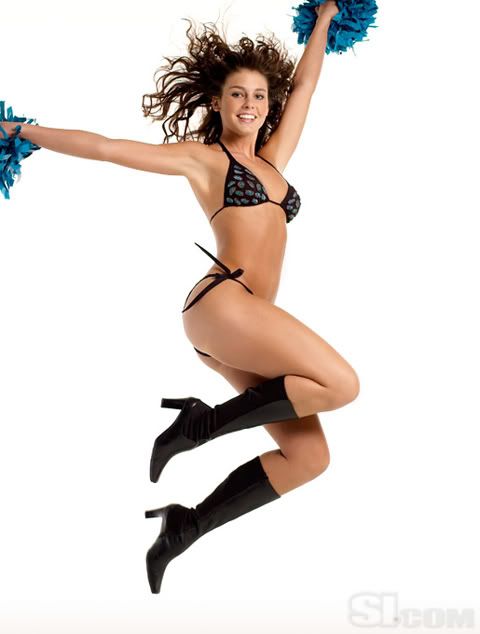 We hope you enjoyed this week's look at some of this country's finest athletes and entertainers. Be sure to check back next week when we profile yet another one of America's sweethearts of the sidelines.

SI